Hello All
I'm new to this site but I have decided to start a blog about my alternative Journey into racing. Now I have been looking into various costs,championships and options this is not a build a race car buy a trailer go racing blog I am taking a slightly different approach.
First off a little about how I got to this point.
I started out in 2004 by buying a westfield, an early 89'se a change in circumstance's meant I sold half to my Dad and we then decided to do some trackday's. We did this for a little while then decided we needed a bit of competitiveness to spice things up a bit. So we entered the wscc speed series (sprint and hillclimb championship) and began developing the car. This is it in 2006 having a small excursion at Prescott me driving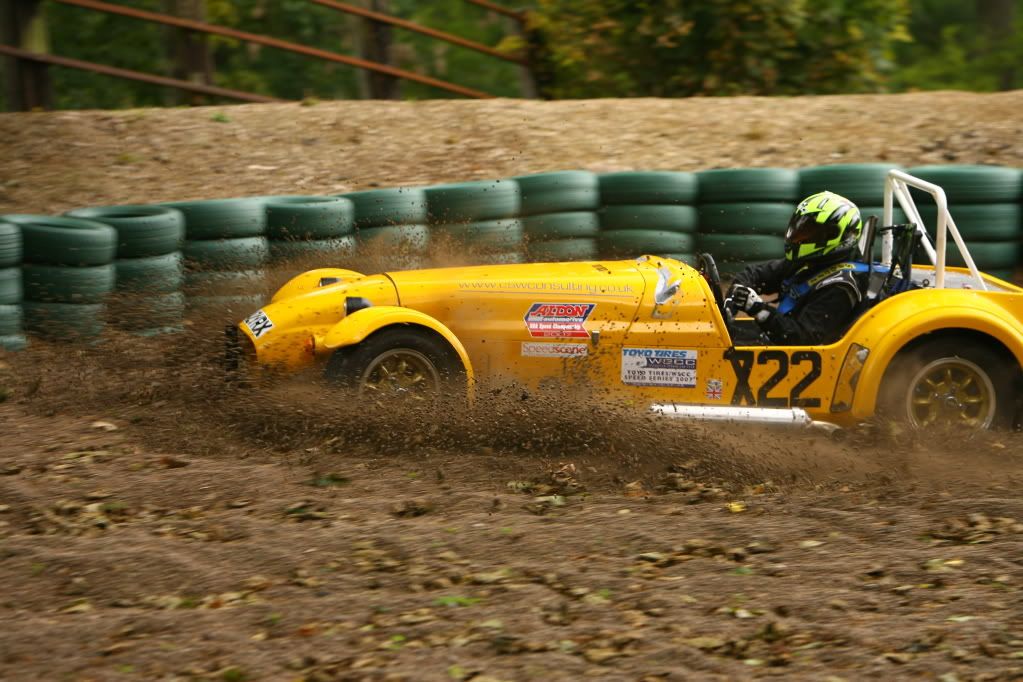 The car was well used a bit tatty but as a race car should be. Then it got to the point a serious amount of money would need to be spent. So at this point an opportunity to buy a 600cc Jedi came up. This started out like this..
And ended up like this...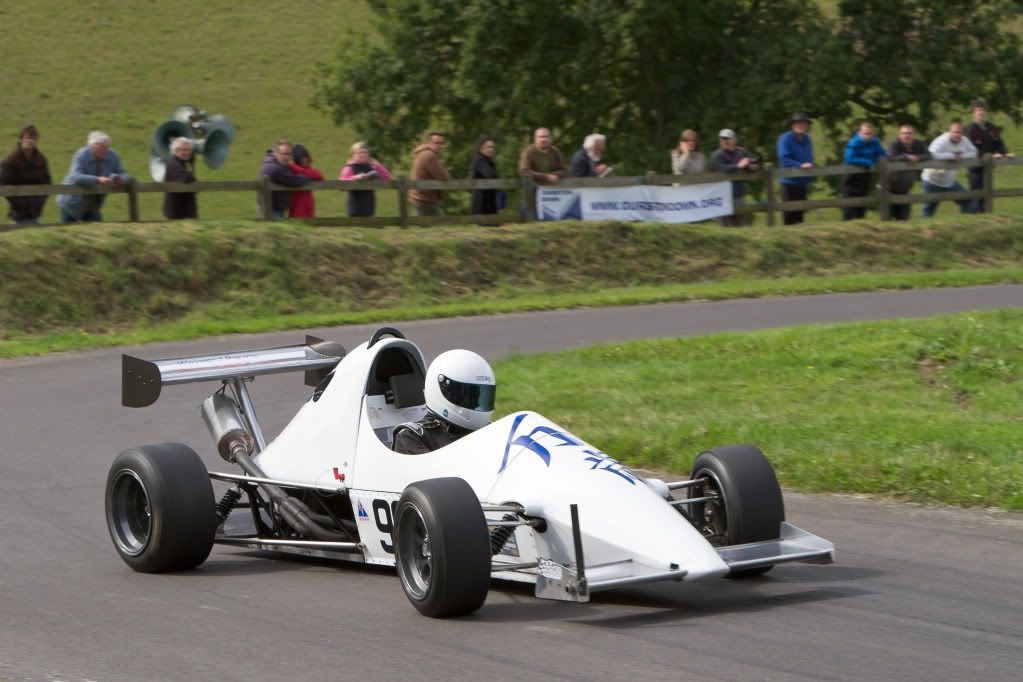 Doing a bit of this
I had quite a bit of success in the car, but the desire to go circuit racing was too great, so at the end of 2010 I put the Jedi up for sale. I have then been taking a year out, after 5 years of competing it's needed!! To chill out see friends save money. I didn't have a complete year off, helped Dad out developing his new westfield and kept my face visible in the paddocks. (the importance of this is massive). Also did a bit of club100 endurance Karting and got fit. If you want to realise your not fit..do club 100!!!
So now the racing. I've got to know a few people who circuit race over the years by taking part in the mazda and ginetta scholarships that were run by speedworks in '05 and '06 making the final in the mazda's and being reserve in the ginetta's. This is one of the best thing's I have done to gain contacts.
So I have spent the last year weighing up my options and talking to all the people I have got to know. I considered buying a car and running it myself but I just don't have the time or the space. So i started talking to people about doing arrive and drives. Now this would seen an expensive option but actually it's not that bad it really depends on the series you want to race in and how competitive you wish to be.
So I looked at Locost (my fall back in case it all goes wrong.....always have a plan
Ma5da mx1's
Jedi
Ma5da MK3 CUP
Monoposto (really rather cheap)
Initially I was set on Jedi's but we just couldn't come up with a deal I could afford, so Locost seemed a winner on cost.
But then I had an idea that makes this a bit different. I just started working at a new company for a someone I've known for a while the business is doing well so I thought what the hell if you don't ask you don't get. So I approached him for some sponsorship. He said do me a proposal and I will take a look.
So I put together a proposal for a fully sponsored arrive and drive in Mk3 ma5da cup, I included everything corporate day's promotional work everything. So armed with my presentation I sat in his office. He began scrolling through and then got to the cost. Now I won't tell you how much but it's a reasonably large number (always good to go in high!). and he said............